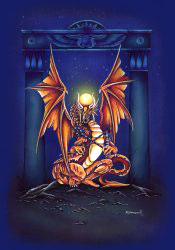 One dragon.
One king.
One very annoying talking sword ...
Welcome to MUDII, the latest incarnation of the world's very first MUD!
Here you'll find an immersive, original world of fantasy, battle and exciting gameplay. A MUD, or multi-user dungeon, is a role-playing, text-based, multi-player adventure game. MUDII is set in a world called 'The Land' and is a timeless, fantasy realm of open pastures, vast forests, tormented seas, and deep, subterranean passages.
MUDII has been in continuous development since 1985 making it the longest-running online game in existence. Come battle with goblins, drink from the fountain of knowledge, slumber amongst intoxicating lotus flowers and swim with a mermaid. Travel to the furthest reaches of your imagination ...
You haven't lived until you've died in MUDII!




mudiiclient installers available for Windows, Mac OSX, and Linux!
Posted by havoc on 25-07-2018 at 12:10


Some folks found mudiiclient a bit tricky to install, or once they did it wouldn't save log files on Windows. Both issues have now been addressed.


Read more ...
---

Muddled Times revived!
Posted by havoc on 12-08-2015 at 08:53


Muddled Times fell off the internet at some point. I've recovered what I can from the wayback machine.


Read more ...
---

Hawumph on making wiz
Posted by havoc on 19-07-2015 at 09:27


I recently sat down with Hawumph to quiz him on the ins and outs of making wiz. It's part story, and part advice. Here's what he had to say.


Read more ...
---

Retrospective of a mortal reset
Posted by havoc on 07-07-2015 at 08:42


We made it. We also got a little "help" from a late joiner. This is Meg, Kennymck, and I discussing it afterwards. Warning: it's blatant spoiler-free but does mention things that are possible...


Read more ...
---

New Rumours
Posted by havoc on 02-07-2015 at 08:41


This just in. New rumours!


Read more ...
---

New Server!
Posted by Foddy on 17-09-2014 at 10:05


As of this morning (17th September 2014), we've migrated MUD to a new (faster) server.


Read more ...
---

Muddled Times Rediscovered!
Posted by Kaif on 23-02-2013 at 17:00


Past issues of the Muddled Times were found interred in a remote section of the land near the Library of the Ancestors. These issues can now be found in the forum via a tenuous link to the past.


Read more ...
---

Downtime this Saturday
Posted by Foddy on 16-02-2013 at 13:58


Apologies for the outage - there was a hardware failure with phoenix which caused it to drop off the network late last night. It's all fixed now and should be working for the rest of the weekend.
Have fun!
---

Happy Christmas 2010!
Posted by Foddy on 26-12-2010 at 18:51


Have a very merry Christmas and a happy New Year from all at mudii.co.uk!


---

Heiach the wizard
Posted by Foddy on 28-10-2010 at 11:59


It's been a while, but I am delighted to annouce that we have a new wiz at mudii.co.uk!
After one of the quickest rise through the ranks in wizrunning history, Marlock completed his journey by swamping the crown, reaching the level of Wizard.
Marlock is better known to us as Heiach, and will from now on be known as Heiach the wizard.
Congratulations to him!