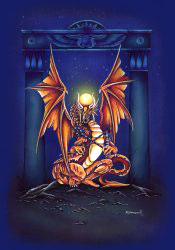 One dragon.
One king.
One very annoying talking sword ...
Welcome to MUDII, the latest incarnation of the world's very first MUD!
Here you'll find an immersive, original world of fantasy, battle and exciting gameplay. A MUD, or multi-user dungeon, is a role-playing, text-based, multi-player adventure game. MUDII is set in a world called 'The Land' and is a timeless, fantasy realm of open pastures, vast forests, tormented seas, and deep, subterranean passages.
MUDII has been in continuous development since 1985 making it the longest-running online game in existence. Come battle with goblins, drink from the fountain of knowledge, slumber amongst intoxicating lotus flowers and swim with a mermaid. Travel to the furthest reaches of your imagination ...
You haven't lived until you've died in MUDII!